COMMERCIAL CONSTRUCTIONS
Truly Nolen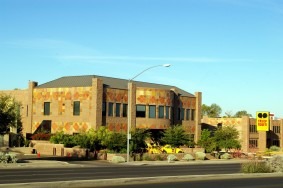 Truly Nolen Corporate Office
3636 E Speedway
Tucson, Arizona 85716-4018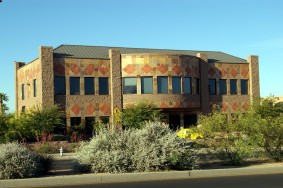 Truly Nolen Marana.
6185 N Travel Center Drive
Marana, Arizona 85653
St Andrew's Presbyterian Church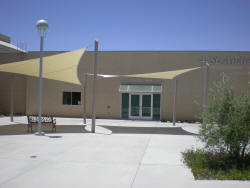 St Andrew's Church.
7650 N Paseo Del Norte
Tucson, Arizona 85704-4540
This addition in 2006 features a new courtyard with covered seating.
Shaded structure outside of St. Andrew's Sanctuary.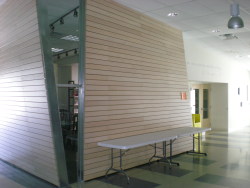 The Gospel Hall at St Andrew's.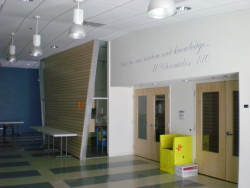 The Unique design of the wall for the Gospel Hall was an exciting challenge.
"Romanoski Kitchen Remodel" Designed by Design Solutions, Cabinets by Mueller Mfg.